Chicago Area Track Days
Instant Access to Premier Road Racing Circuits.
Bring Your Favorite Cars,
Drive All Day, 

SMILE ALL DAY.
We are planning ten track events for this season. This year we will be visiting AUTOBAHN COUNTRY CLUB in Joliet, Illinois eight times and ROAD AMERICA in Elkhart Lake, Wisconsin twice!
Wednesday Afternoon ADVANCED DRIVER DAYS!
The most track time for your dollar, that is easy on your work, and family schedule. You'll get 3 hours of track time, and the events will be held on three Wednesday afternoons throughout the season.
2019 Laps Track Days  • 10 Events
SINGLE TRACK DAYS

  • Autobahn- $255.00   • Road America- $265.00  • Autobahn ADD- $220.00 (Experienced Drivers Only)

If you'd like to pay via credit card please click on the Event. On the MotorSportReg page, continue to the bottom and press the continue button to register and make final payment. Otherwise you can just shoot us a check made out to Laps Incorporated for the appropriate amount. Mail it along with your name, track pack and events chosen, mailing address, and email.
Mail to: LAPS INCORPORATED   17w260 Rodeck Lane   Bensenville, IL 60106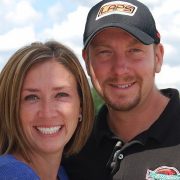 Please feel free to call at anytime with questions or concerns.
Sincerely,
Shawn & Kristy Young
shawn@lapsincorporated.com
Click Here to Sign up for our Newsletter! (http://eepurl.com/xGdpH)
Find Out More (http://lapsinc.MotorsportReg.com)